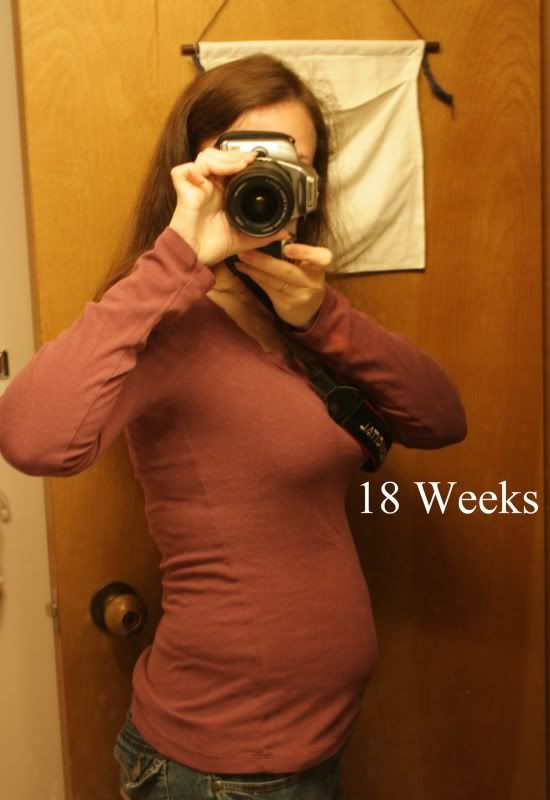 How far along?
18 Weeks
Weight gain/loss:
N/A
Wardrobe?
Cozy maternity jeans and a non-maternity stretchy shirt (pictured). I almost wore a maternity dress my mom got me, but it's still huge on me. Go figure.
Stretch marks?
Same ol', same ol'.
Sleep?
A pillow between the knees seriously helps with hip pain. :)
Best Anna/Baby moment this week? Paul was feeling for the baby's kicks today (no success). Anna turned and gave us this look that said, "Would you like me to leave the room?" haha! She's so expressive.
Belly button in or out?
In.
Movement?
I've felt some serious kicking this week. I even was able to feel the baby kicking from the outside, very lightly.
Nausea:
Some food aversions, but it's mostly done! Wahoo! :)
Symptoms:
Some sleep disturbances, feeling especially sleepy, etc.