We were going to go to the pumpkin farm today, but it turns out they're only open for business from Thursday til Sunday. We're actually going to the Roloff Farm, it's actually not too far from where Paul works. I don't know if you know what that is? It's the farm owned by the Roloffs from the show Little People Big World. I'm excited about that. They have a huge old west town, pumpkins, other goodies that Anna will love (and me!). So I will be sure to upload those ASAP and put them up after we go. It'll be so much fun. Last year was a blast. Anna was so little! She was wearing 12 month clothes then! Now she wears some 2T. It's really amazing how fast babies grow. Next year will she be wearing 4T? I guess we'll see.

Anyhow, here's a cute little graphic: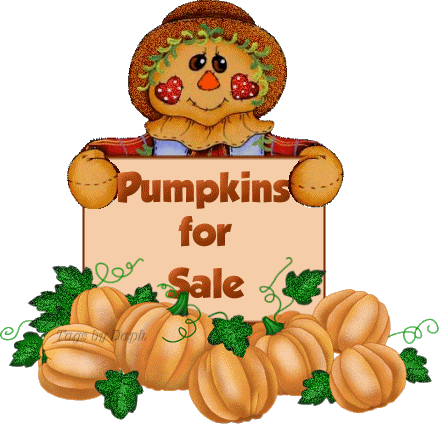 glitter-graphics.com

hehehe so cute!!!